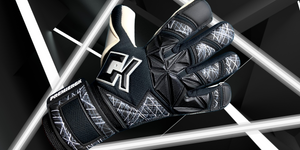 Join the #premiergkunion
#JOIN THE PREMIERGKUNION
JOIN THE #PREMIERGKUNION
JOIN THE #PREMIERGKUNION
OUR VALUES
REACTIVE LEADERS
We are dedicated to developing the best goalkeeping products that look great and give you the confidence to chase your dreams. We do this by using the very best materials, creative design and by testing our gloves thoroughly on the largest stages. This includes the UEFA Champions League and FIFA World Cup qualifiers. We are professional goalkeepers, coaches and team mates. We are PREMIERGK!
TEAM PLAYERS
We make customers feel part of the PREMIERGK team and strive to build a supportive and engaged community. Whether you are a Sunday league legend, a 5-a-side Wednesday night warrior or play professionally, every goalkeeper is valued by us! We regularly speak to our pro's and customers and value your feedback. We understand the value of TEAM, so we invite you to join us and become a valued member of the PREMIERGKUNION!
COMMUNITY
The connection to everything that we do. From product design and development, to engaging with our community by offering insight and advice. We focus on what is important to goalkeepers. We are a team of dreamers and together through our interest and love of goalkeeping, we can achieve our dreams together. We really care about what happens inside the box!
#THINKINSIDETHEBOX
Subscribe to our newsletter
Promotions, new products and sales! Only the good stuff...Directly to your inbox.